Since 2011, Class Eight has been providing the original equipment manufacturers and aftermarket part suppliers in North America with the highest quality fender products and mud flap hangers.
The co-owners of Class Eight have 72 years of combined experience in the truck parts and fender industries.
Class Eight has earned its customers' loyalty through superlative customer service and continuous improvement driven by the integrity, teamwork, and innovation of the Class Eight team.
Class Eight has the widest product range in the North American fender industry and we continue to grow and improve our product offerings. If you've dreamed of it, we either make it already or will in the near future.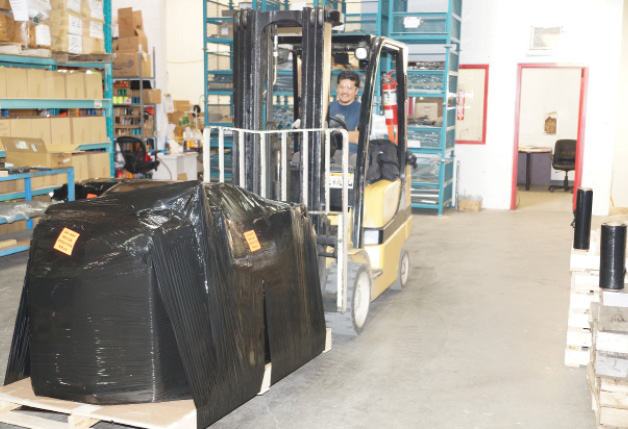 Our attention to detail in our manufacturing and packaging processes is unmatched by any of our competitors.  When your product arrives at your door, it's in perfect condition every time!
Class Eight is conveniently located in Vaughan, Ontario with easy access to all major highways.  We moved to beautiful new 23,000+ square foot premises in December 2017.
At the centre of production of our high-quality fenders are two state-of-the-art, computerized rolling machines.  There are no other machines like these, because they were designed and built by our Founder, Dave Scott.
"The fool doth think he is wise, but the wise man knows himself to be a fool."
"A woman is like a tea bag; you never know how strong it is until it's in hot water."
"It is better to be hated for what you are than to be loved for what you are not."
"Good friends, good books, and a sleepy conscience: this is the ideal life."
"Very few manufacturers in North America can compete with the efficiency and attention to product detail that Class Eight provides. I am very thankful to have met them. They provided me with a product that was more than satisfactory to my needs and will highly recommend them for anyone looking for fenders for their trucks or mud flaps."
"I've been in the trucking business for quite some time and I can say confidently that there is no one that even comes close to Class 8. They may not be well known because they are an OEM, and all their credit for wonderful parts they manufacture gets taken by other companies. But, I dealt with them directly and I still cannot believe the quality of their fenders and mud flap hangers!"
"Great job done Class 8! I cannot thank you guys enough. I was trying to find custom fenders for my trucks and there was none that fit my needs, and gave me so many customization features such as Class 8 manufacturing. Please keep doing the great work that you guys are doing."